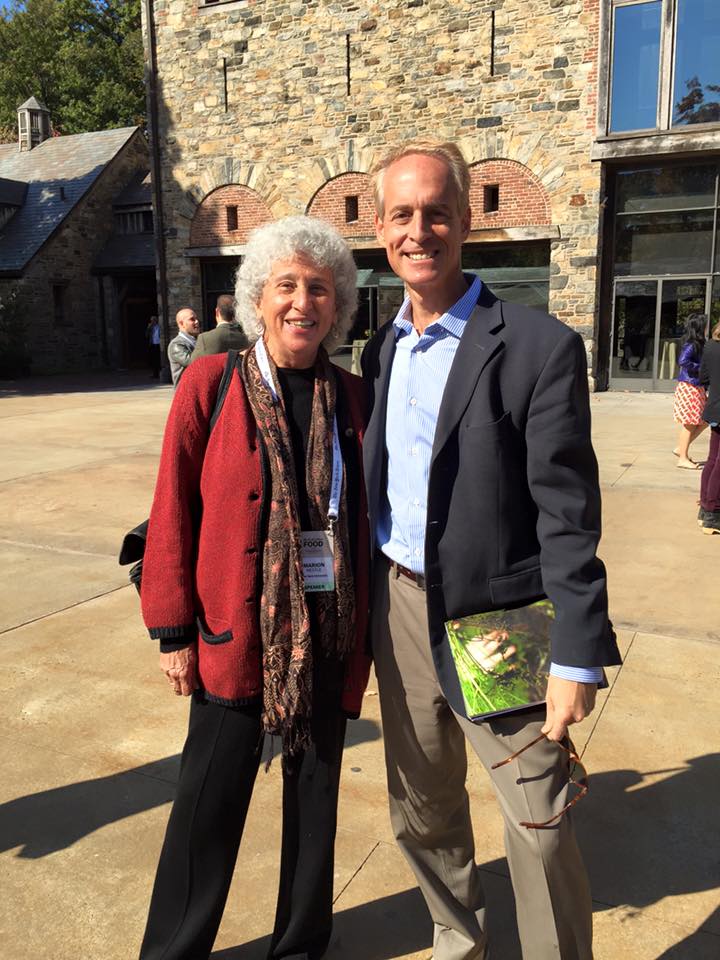 At New York Times FOOD FOR TOMORROW Conference at Stone Barns Center for Food and Agriculture, in Westchester County, NY, I spoke with Marion Nestle about the food industry's influence on the poor nutritional choices that Americans make. Marion Nestle is the Paulette Goddard Professor in the Department of Nutrition,Food Studies, and Public Health at New York University, which she chaired from 1988 to 2003.
Her research examines scientific and socioeconomic influences on food choice, obesity and food safety, and emphasizes the role of processed food marketing. Her book Food Politics: How the Food Industry Influences Nutrition and Health is instrumental in understanding the negative role the food industry, in trying to increase their profits at any cost, has had in undermining the health of many Americans.
She is the author of numerous articles in professional publications, and is the author or co-author of nine books. Her latest book is Soda Politics: Taking on Big Soda (and Winning), which was published October 1, 2015. Marion Nestle has appeared in the documentary films, Super Size Me (2004), Food, Inc. (2008), Food Fight: The Inside Story of the Food Industry, (2008), Killer at Large (2008), In Organic We Trust (2012), and Fed Up (2014).
Marion Nestle and I both agree that with by better educating the general public to enable them to make the healthier food choices, pressure can be brought to bear on processed food companies to provide healthier products. We see how this has this is already happening as companies are offering products with less added sugar, and a major mainstream food company has just began to offer organic products. One of my main principles in my hypnosis practice is to educate and motivate my clients to make better nutritional choices so that they will live a much healthier life,  and live a longer life free of chronic diseases.