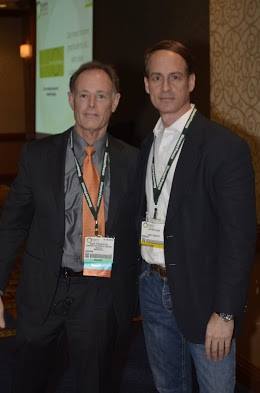 Dr. Perlmutter is the author of the #1 New York Times bestseller Grain Brain. Like myself, his goal is to educate individuals so that they can make better nutritional choices to lead a much healthier life. He is the author of many other books, including: The Better Brain Book, Raise a Smarter Child By Kindergarten, Power Up Your Brain: The Neuroscience of Enlightenment, and New York Times Bestseller Brain Maker: The Power of Gut Microbes to Heal and Protect Your Brain – For Life, and is especially recognized internationally as a leader in the field of nutritional influences in neurological health.
Dr. Perlmutter is an important resource for me in better understanding the relationship between proper nutrition and one's health. In 2006, Dr. Perlmutter was the recipient of the National Nutritional Foods Association Clinician of the Year Award and in 2010 was awarded the Humanitarian of the Year award from the American College of Nutrition.
To learn more watch Jeffrey Rose interview Dr. David Perlmutter for his "Holistic Healing" Show at  the 2016 Integrative Healthcare Symposium.