Stop Nail Biting With Hypnotherapy
Stop Nail Biting With Hypnosis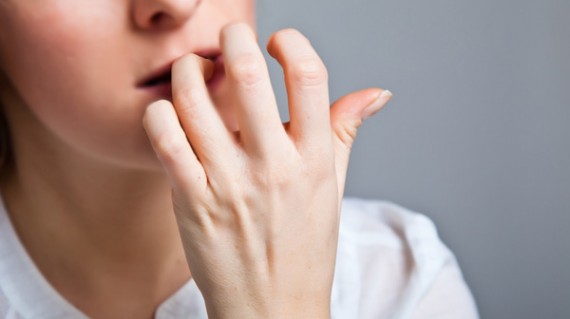 Your nail biting habit may be in action when watching the TV or seeing a movie, surfing online, or talking on your phone. You know that by biting your nails are placing germs into your mouth which is deleterious to your health, and if you're biting your nails frequently your nail beds can become infected. But you may not understand that it's a needed way to cope with stress and anxiety and to comfort yourself. Nail biting is probably offering you some temporary emotional and psychological rewards. By using hypnotherapy for nail biting you can get your subconscious to realize that nail biting is not a constructive way to fulfill your current emotional needs, whether it is a way to comfort yourself, distract yourself or reduce stress and anxiety. We go beyond halting and blocking your current nail-biting habit, by redirecting you onto a healthier way where you can choose better ways to deal with boredom, stress and anxiety in healthier and more effective way. Through hypnosis you'll be guided to a new, easy and natural course of behavioral change where you suddenly find that you're no longer needing to bite your nails because your needs are fulfilled are being achieved with healthy positive ways.
Through hypnotherapy, we can program your subconscious to associate the relief of stress with positive, stress reducing activities like going for a walk or taking a warm bath. Instead of biting your nails, you will be automatically, be getting relief of powerful stress and anxiety by listening to the music you love, or reading an interesting book.
Call to schedule your stop nail biting hypnosis session with our Rockland County, NY hypnotist. You will be surprised and delighted with how easy you can break your current nail biting habit with hypnosis.
The Advanced Hypnosis Center of Rockland County is conveniently located in New City, NY 10956-Call our center and stop nail biting today!