Hypnosis For Fear Of Vomiting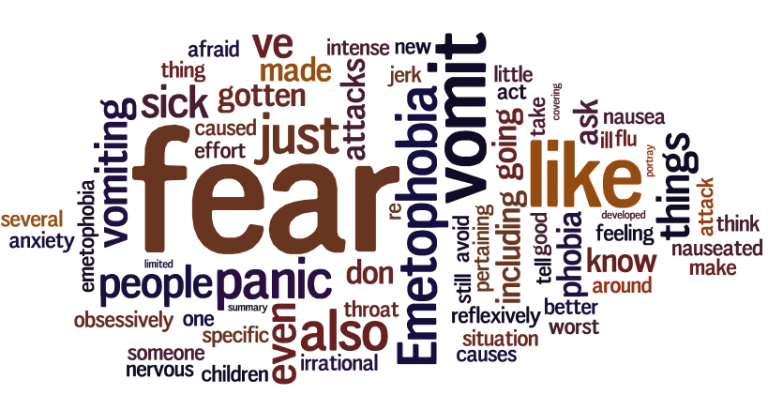 Emetophobia may involve a fear of vomiting yourself, or experiencing vomiting in your surrounding environment, such as in avoiding going to a party because you fear that people drinking heavily are likely to vomit, or even avoiding going to a restaurant in which it might occur. A woman may fear of pregnancy because she will likely experience an episode of vomiting during the gestation period. So a fear of vomiting may create unfortunate disruptions in leading a normal, fulfilling life.
With hypnosis for fear of vomiting we are able to alter your attitude about the act of vomiting, easily and quickly. You'll have an improved understanding of vomiting, not just as an uncomfortable experience, although there are unpleasant aspects. You'll experience a new, basic insight and appreciation for it, and experience an improved relationship with it.
You'll come to see it, not just as a symptom of illness, but as a natural healthy process in which your body rids itself of harmful material to your health. You'll come to completely understand and appreciate that people who feel nauseous can welcome vomiting and can be relieved to have expelled unhealthy material from the body. Vomiting itself is the body's natural mechanism to avoid harm and promote health.
Additionally, you'll learn a simple strategy to greatly diminish the unpleasantness of it, which will also greatly diminish any discomfort or harm from the highly acidic contents passing up through your esophagus and out your mouth. You are going to be delighted to discover that vomiting does not have to be as unpleasant as you may have experienced it previously.
Please call our Rockland hypnosis center at (800) 749-0840 to schedule your fear of vomiting hypnosis session with our Rockland County, NY hypnotist in New City. We can quickly and easily free yourself from your fear for vomiting forever.
The Advanced Hypnosis Center of Rockland County is conveniently located in New City, NY 10956– Call today.