Hypnotherapy For Tennis
Those watching championship t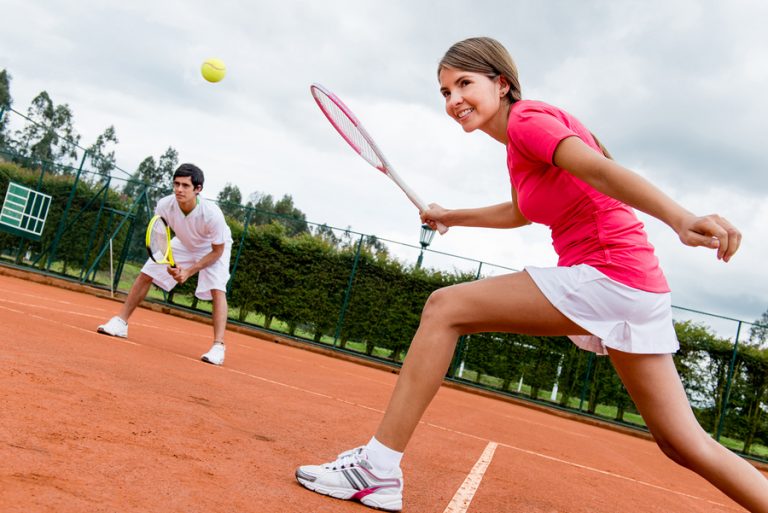 ennis and who play tennis themselves, are aware of the importance of the mind and its mental state to excel in this sport. Many are able to make key shots during the game, but fail to do it and can't excel because of a lack of concentration and mental lapses. Using hypnosis for tennis will provide you the missing edge to excel. Using hypnosis for tennis can help you maintain focus and concentration throughout your match so you can compete your best on the court. Your self-defeating habits will dissolve away and will no longer stifle your best playing. Hypnotherapy for tennis can stop you from being distracted and losing your concentration, and alleviating any anxiety that interfere with you playing your best.
You will find yourself intensely determined with powerful focus, yet with an inner calmness that places you in what we refer to as being in the zone. You will become a more intuitive, in the moment player, automatically playing your best tennis without being hindered or blocked by any negative thoughts or anxiety. Your tennis game will flow so that you can manifest your full potential.
Call our Rockland County, NY hypnosis center at (800) 749-0840 to schedule your hypnosis for tennis session with highly trained hypnotist in New City  and begin playing tennis with greater success, enjoyment and satisfaction, sooner than you ever expected.
The Advanced Hypnosis Center of Rockland County is conveniently located in New City, NY 10956 – Call now and enhance your tennis game.