Kenneth Leo CCHt, CPMS.
LeValle Institute of Hypnotherapy and Abrahamson Academy of Hypnosis
AS Degree in Clinical Psychology from USAFI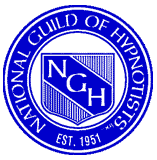 As a practicing Hypnotherapist for more than 30 years, Kenneth Leo is a Member of the National Guild of Hypnotists, and International Association of Counselors and Therapists and has specialized in Hypnotic Pain and Nausea Management and Control. Having received his Medical Pain Relief and Management Certification at the University Of New Mexico at Albuquerque.
Certified in Medical Pain Remediation and Management, Kenneth uses many techniques to provide relief to people with many different types of pain or discomfort from injury or illness to disease. Pain as most know it to be, is necessary for the body to gain the needed and focused attention to deal with the underlying causes. However given the proper physical care and remediation …the body and mind no longer need to interpret these signals as pain or even as important to the consciousness.
Some years ago Mr. Leo was introduced to an hypnotic induction concept known then simply as stereo hypnosis, that was almost 30 years ago, since then he has been perfecting what he refers to as Multiliminal persuasion, which uses a proprietary induction technique geared to bring this client into a profound state of relaxed focus and awareness. He has developed many online Self-Hypnotic remedies using these techniques and are available for download. He also has ability to create Custom Digital Products for home or office
on demand with short notice.
An accomplished professional and mesmerizing public speaker, Kenneth Leo was elected unanimously and in absentia to the office of President of the Nyack Toastmasters International Club, an organization dedicated to fostering the ability of peoples of all walks to be able to stand and speak with confidence, poise, and professionalism. A professional Story Speaker Kenneth Leo uses a mild form of covert suggestion with his audience to allow them to more fully immerse themselves in the dance of the mind known as the Story. The subject of hypnosis lends itself to endless discourse on the public eye, and as such has delivered many speeches to audiences of varying size over the years having to deal with and about the subject and effects of and about Hypnosis.